I am leaving this site online for the memories, but have locked off guest book due to repeat malicious messages, which i find just childish.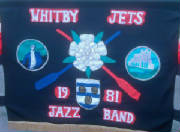 It is with great sadness to anounce that the Whitby Jets have folded in our 30th year.
We were formed in 1980 first went out in 1981, and ended in 2010.
THANKS FOR ALL THE SUPPORT OVER THE YEARS.